For Sale

+/-987.57 acre Rancho Las Tejanas
Located in Webb County Texas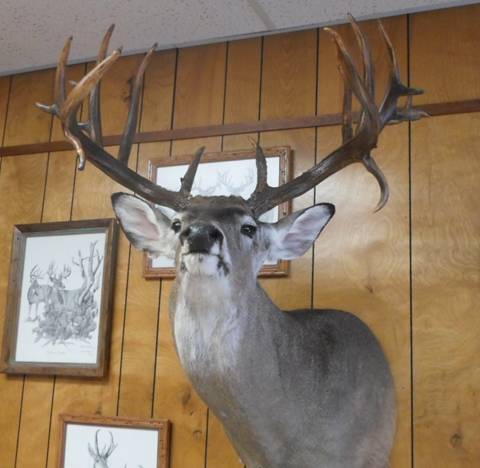 Price: $2,400,000
Marketed by Bill Walker
www.walkertexasrancher.com
Licensed Texas Real Estate Broker #373566
P.O. Box 309, Seguin, TX 78156
(830) 876-6970
Rancho Las Tejanas has been in the same family for over 80 years. This is a great small South Texas high fenced hunting ranch. Primarily native brush it has great habitat for all wildlife found on the ranch.
GALLERY
CLICK ON THUMBNAILS FOR LARGER VIEW
Land Size: +/- 987.57 Acres
Type of property: Ranch/hunting/recreational
Location: Approximately 35 miles northeast of Laredo, TX along the north side of US Highway 59 in Webb County TX.
Improvements: Stucco 3 bedroom, 2 bath Main House, 1 bedroom 1 bath Guest Casita, a barn with two attached sheds, deer blinds, corn feeders, protein feeders, walk in cooler, and game cleaning station.
Wildlife: The native whitetail deer have been managed for 8 to 10 MLD Level 3 years with a selective harvest and supplemental year round feeding program. A 200+ inch Boone and Crocket was harvested in 2011. The last 4 hunting seasons the owner provided hunting opportunities for Combat Marine Outdoor and only management bucks were harvested along with does to keep deer numbers in line with management guidelines. It truly has an outstanding native whitetail herd. Other native species include javalina, bobwhite and blue quail, dove, hogs, coyotes and bobcat.
Water: The ranch is well watered with 9 stock tanks. 6 are stocked for recreational fishing. The Main House and Guest Casita have rain water catchment systems and have a combined storage of 8000 gallons. It also has a 2500 gallon water guzzler in the N.E. section of the ranch. Currently there is no water well on the ranch.
Texas Licensed Real Estate Broker #373566
Utilities: Propane gas. Electricity is available to the site through Medina Electric.
Vegetation: The Rancho Las Tejanas is a great example of South Texas "brush country".

Minerals: Some acreage has state classified minerals. There is currently gas production on the ranch.
Equipment and Furnishings: A list of equipment and furnishings is available upon request to qualified buyers.
Maps: Provided on request to qualified buyers.
Disclaimer: The information contained herein is provided as general information only and has been obtained from sources deemed reliable. It is provided without guarantee, warranty, or representation, expressed or implied, made by Bill Walker or others as to the accuracy or completeness of the information. The information is presented subject to errors, omissions, change of price or conditions, prior sale or withdrawal from market without notice. Prospective buyers should make their own investigations, projections, and conclusions concerning the information.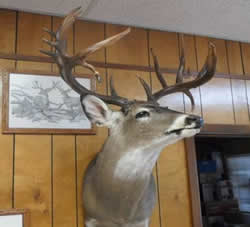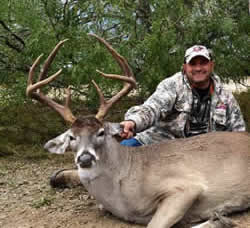 ---


Bill Walker
(830) 876-6970 www.walkertexasrancher.com
P.O. Box 309, Seguin, Texas 78156
Texas Licensed Real Estate Broker #373566
Ranch Management | Wildlife Management | Habitat Management
Hunting Management | Pond Management
Right the first time Ranch Management