Texas professional ranch management
Helping Texas ranch owners professionally manage ranches for wildlife, cattle and hunting.
SPECIALIZING IN SOUTH TEXAS & CENTRAL TEXAS RANCHES
RANCH MANAGEMENT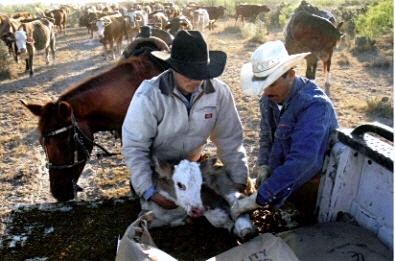 Whether your ranch is 100 acres or 1,000,000 acres, good management includes decisions on water and other natural resources, livestock strategies, fencing locations, wildlife management and control, property rights issues and farming. To get the results you want, whether it is outstanding hunting, fishing and recreation or ranching that produces income, each component works in concert with the others.
Walker can advise you in the following ranch areas:
| | | |
| --- | --- | --- |
| LIVESTOCK | FENCING | WATER & TANK ISSUES |
| | | |
| PROPERTY RIGHTS | OIL & GAS ISSUES | FARMING AND FOOD PLOTS |
---
WILDLIFE MANAGEMENT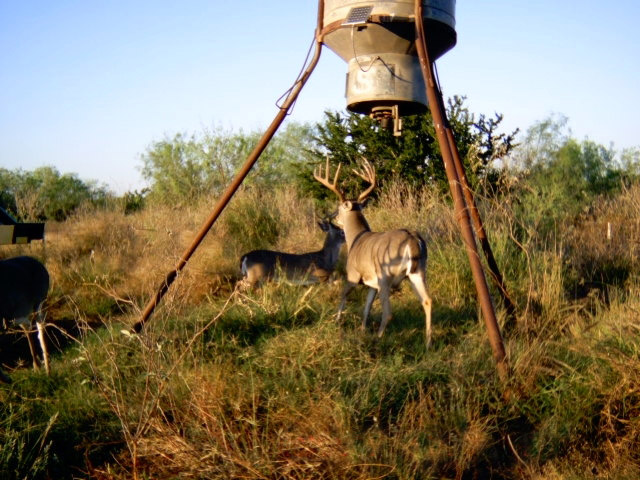 Each species, whether native or exotic, requires planning to get the results you want. Whether you plan on a commercial hunting operation, recreational hunting or just wildlife observation, starting with the right plan will make a world of difference in the results you achieve.
1. Whitetail deer work well with cattle in a low or high fenced operation. The important thing is the fencing configuration, the location of water resources, food plots and feeders, predator control and proper rotation of the cattle.

2. Some exotic species compete with native deer for food. Some reproduce quickly and some damage the habitat you are trying to improve. So before you stock your ranch with animals other than native species, it is essential that you check with an expert in these issues.

Walker can advise you in the following wildlife management areas:
1. Whitetail Deer: deer herd health, antler development and
Quality Management Techniques
2. Exotics (for example: axis deer and antelope)
3. Dove
4. Quail
5. Turkey
6. Elk
7. Bird watching
8. Predators (for example: coyote, mountain lion)
9. Critters
---
HUNTING MANAGEMENT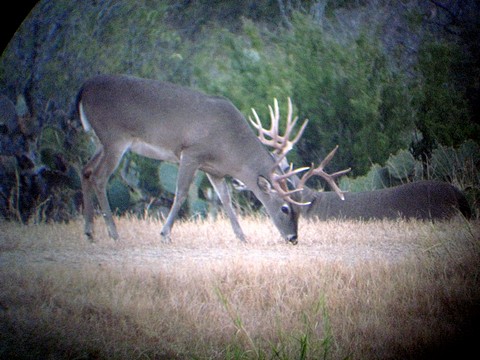 Hunting on your ranch can be for recreation or for profit. Each has it's own set of requirements to be successful, safe and affordable. Managing commercial hunts on your property will require careful planning for liability, safety and enjoyment for your clients. VIP hunting for your clients, family and friends takes planning and control. Both types of hunting operations need to work in concert with your habitat and wildlife management. Walker can provide you with the information and resources that will enhance your current hunting experience, help you find the ranch to buy or lease, assist you in hiring personnel for commercial hunting operations, and prepare your VIP hunting ranch.
Walker can advise you in the following hunting management areas:
1. Lodging
2. Hunting Guides
3. Deer Blinds
4. Management and Staff
5. Cooking for hunting groups
6. Feeders for deer, quail, fish and turkey
---
HABITAT MANAGEMENT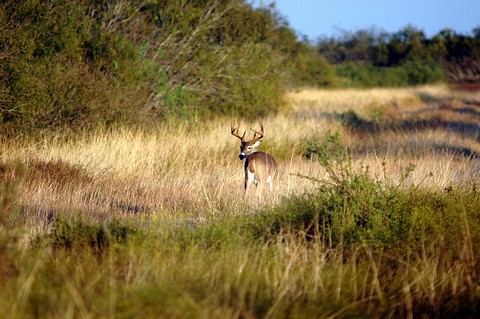 The key to successful habitat management is the location and placement of water sources as well as control and enhancement of the land. Each species has different watering habits, nesting habits and privacy requirements that encourage breeding. Knowing where and when to plant, plow, create tanks, run water lines or burn on your ranch makes a world of difference in how well your wildlife and livestock survive and prosper. You need the proper equipment and resources to make sure that you are not wasting time and money. Sometimes the natural habitat can be enhanced with minimal effort and sometimes it takes long range planning.
Walker can advise you in the following habitat areas


1. Food Plots
2. Burning
3. Creeks, Rivers, & Tanks
4. Supplemental Feeding
5. Water Resources
6. Roller Chopping
---
POND MANAGEMENT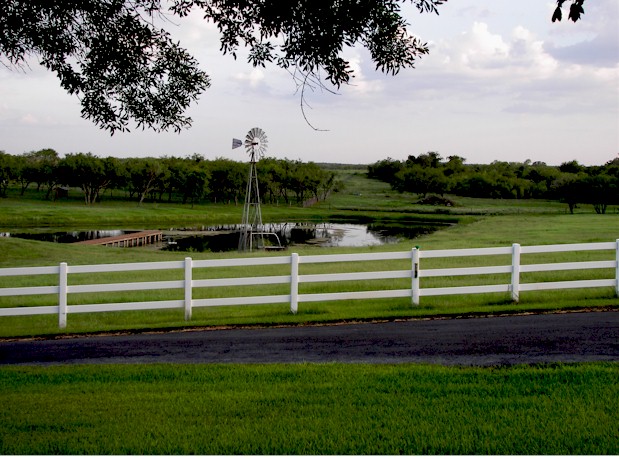 Tanks and lakes on your property are an important asset to your ranch. More than just a water source for wildlife and livestock, your pond may be used for fishing and water-sports. Managing it properly can make the difference between an empty tank and a thriving environment for bass and catfish and other species. Cane, cat-tails and weeds that encroach on your tank as well as underwater plants can be controlled. Your tank can be stocked with the proper balance of game fish and forage fish resulting in years of enjoyment and income opportunities.
Knowing where to build the tank or pond in the first place will save you money and time. The location needs to take into account the needs of livestock and wildlife, the natural drainage of the topography of your land, the composition of the soil where the pond will be built and the water issues involved in damming a creek.

Walker can advise you in the following pond related areas:
1. Building tanks & ponds
2. Stocking with bass, catfish and other species
3. Tank & Pond Management
---
TEXAS RANCH REAL ESTATE
Walker is a licensed real estate agent in Texas representing buyers and sellers. Walker's knowledge and experience with large and small properties can help you find the right ranch for hunting, fishing, ranching or for investment.
There are many things to consider, besides price, when you look for a ranch to purchase or lease. The following are just a few of the issues where Walker can assist you in making the right choice.
Where are the water resources located and will they be adequate for cattle and wildlife.

What are the possible costs of improvements to meet your needs including housing, barns, tanks, ponds, or air strips.

Is the habitat conducive to the type of wildlife, livestock or fish you intend to stock on your ranch.

What type of fencing and cross fencing is appropriate for your ranch and what can you expect to spend.

What government environmental regulations will impact the property you are considering.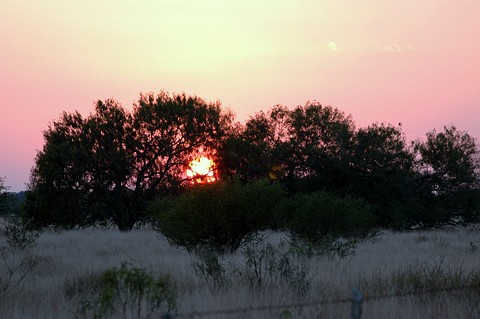 ---
TOOLS AND EDUCATION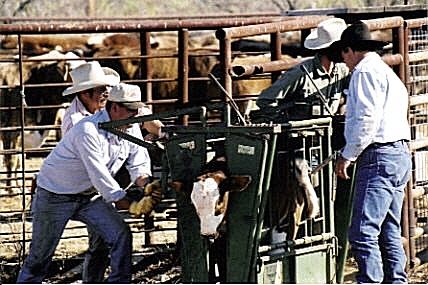 Below is a list of tools and education resources available for you to use in managing your ranch more successfully. Some of the companies represented on these links we have used personally and some are simply suggested contacts and equipment. We will be happy to provide recommendations specific to your need. Simply email or call our office and we will assist you.
From deer feeds to feeders, from maintainers for road-work to tractors. No piece of equipment or feed is "one size fits all". The weather conditions, conditions of your soil, types of wild life and fish, trees and cover will vary greatly whether you are in Texas or any state or country. If we do not have an answer to your question, we will help you find the resource that will.
HEAVY EQUIPMENT FOR ROADS AND LAND MANAGEMENT:
Fuller Tractor, Beeville, TX (361) 358-4084
WATER MANAGEMENT EQUIPMENT AND DESIGN:
Quickline Water Services, San Antonio, TX
www.wewatertexas.com/
GUNS, AMMUNITION AND HUNTING EXPERTISE:
WHITE-TAIL DEER COMPETITION & SEMINARS:
Los Cuernos de Tejas Big Game Contest, Carrizo Springs, TX
www.loscuernos.com

FEED AND SUPPLIES:
SureFed Feeds, Brady, TX
www.surefedfeed.com
TX ART & INTERIORS:
Robin H. Roberts Studio, Seguin TX
www.robinhroberts.com
FENCING:
3 C Ranch Fencing LTD, Laredo TX
3 C Ranch Fencing Email

TX HELICOPTERS , PLANES & AIRPORT EQP:
---
CONTACT BILL WALKER, TEXAS RANCHER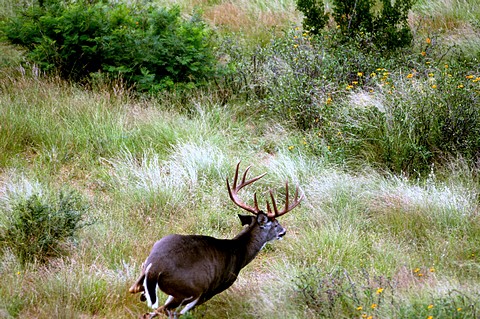 A lifelong rancher, Walker has over 35 years experience in ranch management and 20 years managing ranches for major landowners in Texas.
Whether your ranch is 100 acres or 1,000,000 acres, this is where you can get the information you need to manage your ranch, wildlife, cattle or habitat resources like a professional without the cost of an on-site expert.
Walker has the information and experience you need to help you achieve positive results with management practices for cattle, whitetail deer, dove, quail and other wildlife. If fishing is part of your ranch, Walker offers extensive experience in pond management and improving fish habitat.
For professional consulting in all areas including:

Cattle management and beef production

Deer herd health and Antler development

Wildlife and pond management

Oil, gas and water issues

Human resource management

Habitat management for wildlife or cattle

Cost controls, long range planning

Feed Sales, deer, quail, turkey and fish feeders
CALL OR EMAIL BILL TODAY TO
DISCUSS YOUR CHALLENGES AND GOALS
REFERENCES AVAILABLE

Bill Walker
(830) 876-6970
walker@walkertexasrancher.com

Send Email to Walker
Texas Ranch Management | Wildlife Management | Habitat Management
Hunting Management | Pond Management
Right the first time Ranch Management